For the past few years I have been obsessed with the idea of making homemade donuts. I still have never done it, but
here
is another easy recipe I have found. I'm really hoping this is the year to do this--I think it would be so fun to make these for Halloween!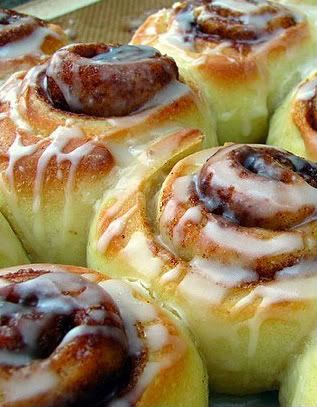 I am also obsessed with cinnamon rolls--to me they are full of tradition, romance, and one of the ultimate treats ever.
This
recipe looks amazing, I can't wait to try it!